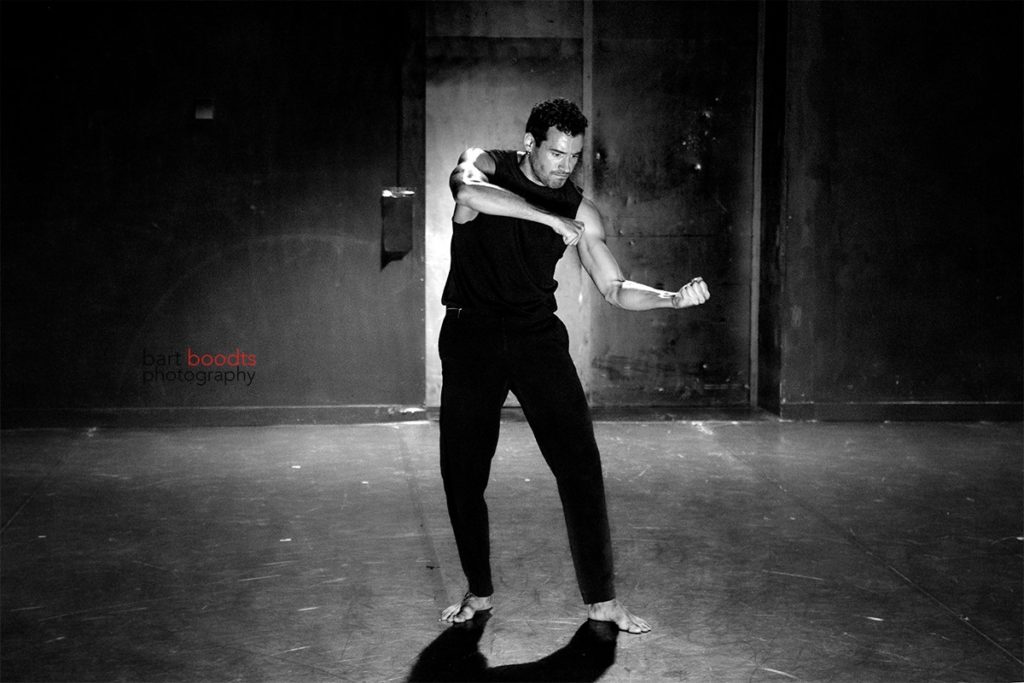 'Éter: The Presence of No One'

Is a 10 minute dance solo composed by Hernan Mancebo & Adam Vincent Clarke. A dark stage, the sound of wind through trees, and a single light emerges. The entire piece travels through a-human movement and sound pushing to an earth-shaking climax, and a final release.
For male dancer, and musician. (Synth, Electric Guitar, Audiocard, & MacBook).
Premiered in May 2018, at deSingel (Antwerpen, Belgium)
Lighting by Dominique Pollet
Photo by Bart Boodts: https://www.bartboodtsphotography.com/
Used with permission of author.