The Re-Enchantment of Everyday Life
Learning anew, experiencing anew
Premieres:
1) The official press release and open reservations for Mirrors of "The New What Now" collective has launched. The Re-Enchantment of Everyday Life, my latest piece for piano quintet will be performed in collaboration with video from Diogo Baldia of Portugal with dual premieres in Ghent, and Antwerpen. (April 25th & 28th respectively at 20:00), thus I humbly extend my welcome to the premieres to those of you who can join – it will be a phenomenal evening!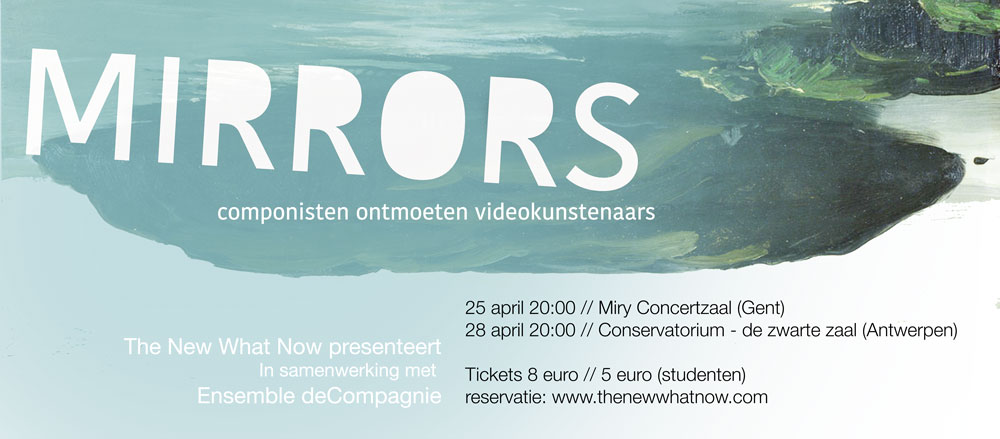 2) Flooded Spring for solo guitar & Mov't 1 of my violin suite (2017) will also be performed on April 24th in Antwerp have their Belgian premieres April 24th @ deSingel, Antwerpen – Bosnian premiere in Banja Luka in mid-May
 3) Looking into the Sky from a Forest (Abridged), the full version for viola will be premiered in London this June.
Dancing & Transforming

I work alongside dancers this year, as a result I have come to work with Dan Mussett, and Mery Coopman, rising stars from England and Belgium respectively. Dan & Mery are the two dancers with whom I work (both individual solos), worth noting is our 10-minute collaborative works "1488" & "Yet to be named" which have back to back performances on May 19th & 20th in the Gele Zaal in Antwerpen. More info to come next month!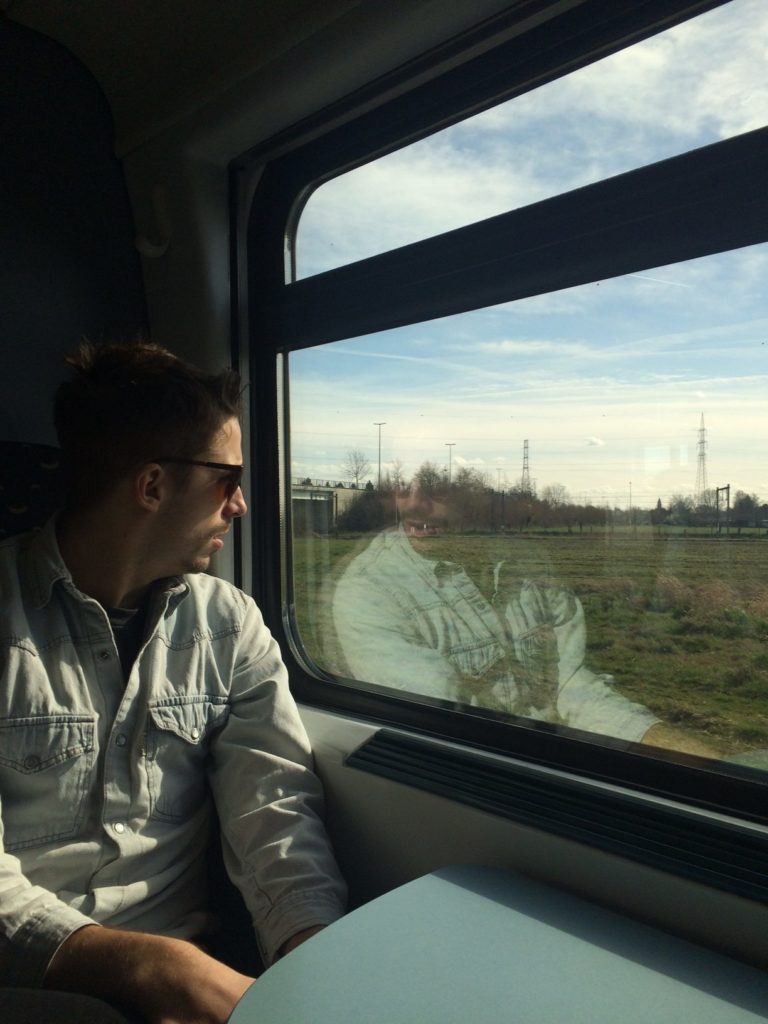 Wim Henderickx
Mentorship & Successes
My mentor Wim Henderickx had the premiere of his second symphony Aquarius Dream last night at Elizabethzaal, home of deFilharmonie here in Antwerpen! It was a fantastic evening of lights, soundscape, brilliant melodies and atmospheres, smoke, and imitative surround sound. It has been a very stimulating time here in Belgium, here are Wim and I at the premiere last night… following it is a picture of a drawing of me naked in a chair on a wall in the Main Arts Academy: