Adam Vincent Clarke
Composer & sound artist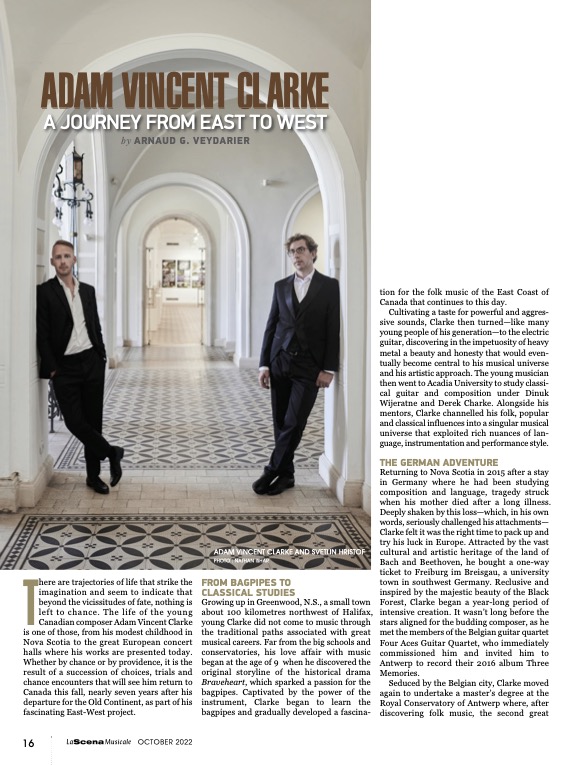 Adam Vincent Clarke is an Antwerp-based composer of contemporary music and sound artist. Rooted in Canada, developed in Germany, before establishing in Belgium; he is a vagabond of Canada's East Coast.
Adam draws inspiration through storytelling and folk tradition; seeking out nuances of language, instrumentation, performance style, and coupling this in his writing. He seeks to initiate a dialogue through performance, pursuing work that confronts and connects, often composing with a tone of gewaltsame Schönheit (violent beauty). His music presents distant stories, images, and vibrant abstractions of an interpersonal nature. This desire for dialogue and story led him to the world of ballet, contemporary dance, theatre, and chamber music. Adam realizes creative concepts, through independent projects and his music & dance-theatre company Âmok/Âmok. In October, 2022 Adam's music was performed at the renowned Sadler's Wells Theatre in London, in the John-William Watson creation "Hang in there, Baby." 
For the Royal Ballet of Flanders, he created Y Tú (2018) and I don't (we) know in tandem with Spanish choreographer, Daniel Domenech. These works combine live instruments with soundscapes and recorded dialogues from people all around the world, from battlefields to the beaches of Crete, all abstracted and weaved together into cohesive works of the stage, movement, and music. 'Three Memories' released by the Four Aces Guitar Quartet in 2016 through Antarctica Records provided Adam with his start in Europe.
As co-founder of Âmok/Âmok, a company centered around works for the stage, Adam creates alongside Lore Borremans. Works of Âmok/Âmok include Contr (a / o) vers (e / u) s, SOLO ONE, and Tussen Dromen en Verdrinken – a co-production with deSingel, Muziektheater Transparant, and the HERMESensemble. 
Adam is composer-in-residence with the international touring group Ensemble Silakbo. Together they have toured Europe and shared the stage with Antwerp Symphony Orchestra in Untitled for Vagabonds and Orchestra. Their creations, Est-Ouest & La Danse Balkanique, are supported by the Canada Council for the Arts and toured through five Canadian cities in 2022.
Adam was nominated for the 2022 East Coast Music Award for Classical Composer of the Year.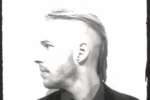 Adam began his musical explorations on the bagpipes in his home of Nova Scotia. He completed his bachelor of music composition under the tutelage of Derek Charke & Dinuk Wijeratne and studied guitar with Eugene Cormier. In 2018 he received his Masters's Degree in Composition under Wim Henderickx – with a thesis focusing on the cross-genre principles of solo cello repertoire and heavy metal music.
"…rich in sound, always surprising with new harmonies. It never becomes descriptive in an easy way but opens the imagination of the listener, only suggesting to him the outline of an image, even some details that you had in mind while composing. I think that's characteristic for real composers: they can freeze a poetic image in sound. They do more than just writing a nice tune: they paint".

Marc van Rompaey, Radio Klara Belgium